News
Gruppo Cordenons, Italy
We are pleased to announce the launching of Gruppo Cordenons, Italy. Jupiter Paper, through an exclusive partnership agreement, will be the sole agents and distributors of Gruppo Cordenons to Sri Lanka.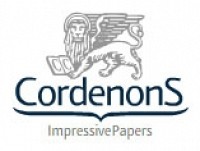 Jupiter Agencies (USA)
In July 2011 we opened an office strategically located in the United States of America, in close proximity to New York city, as a stepping stone towards attaining our vision of being a true global company, trading Paperboard products in many international markets.
Jupiter Pharma launches it's own island wide network
Jupiter Pharma Private Limited has now initiated its own island wide distribution and promotional network. Distribution was previously out-sourced.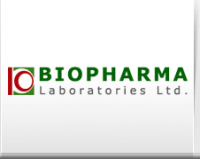 National Chamber of Commerce, Sri Lankan Association of Printers and Ingrin School of Printers
Mr Dudley Thambinayagam currently sits on the board of the National Chamber of Commerce, the Sri Lankan Association of printers and the well reputed Ingrin School of Printers. We would like to extend our best wishes and heartfelt congratulations to our chairman on these prestigious ventures.
Opening of the Estonian Honorary Consulate
On the 24th of February 2011, Mr Dudley Thambinayagam, the Honorary Consul for the Republic of Estonia to Sri Lanka, together with Mr Lauri Bambus, the Undersecretary to the foreign ministry of Estonia, opened the very first Estonian Honorary Consulate in Sri Lanka. The day also marked The Republic of Estonia, an EU member state's, 93rd anniversary.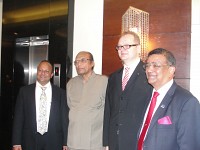 Sri Lanka Institute of Packaging
Our chairman Mr. Dudley Thambinayagam was appointed President of the Sri Lanka Institute of Packaging, in March, for the year 2011-2012. Mr. Thambinayagam has been a member of the SLIP since its inception in 1976 and has previously held the positions of deputy president (3 years) and vice president. The SLIP since it's formations has brought together the leaders of the country's packaging industry.